---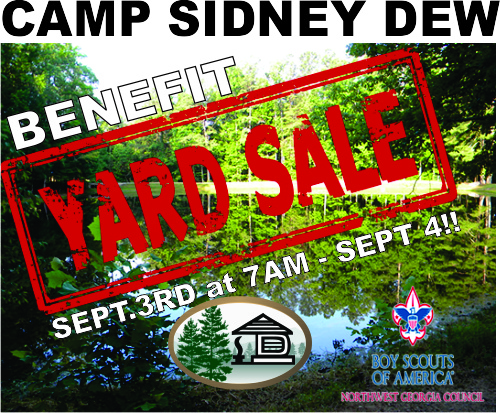 We have something for everyone from new to old,
Sidney Dew keepsakes, equipment, plumbing, electrical, tools, camping goods, tents, air mattresses, household items, and much more!!!
NWGA Council members can purchase before the sale!!
Council Members may donate items to the sale.
This sale will benefit CSD directly and make the outdoor experiences
for all youth in the council all it can be.
For more Info, Contact: Ranger Bill Pompie
bpompie@bsamail.org - 706-234-2393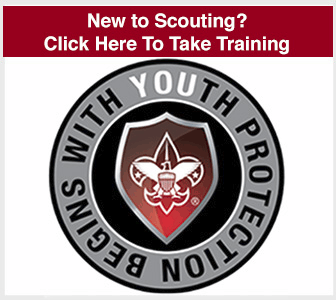 Welcome to all the New Leaders during our latest Recruitment Drive!! Remember if you were already a registered leader and changed positions there may be additional online training needed.
Current Youth Protection Training is mandatory for all registered adult leaders in the BSA.Youth Protection Training is one of the most important cornerstones of our mission to provide a safe, quality Scouting program to our youth! Make sure that you stay up-to-date in this crucial area!!
MY.SCOUTING.ORG - A GREAT RESOURCE FROM BSA!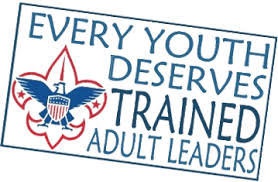 One of the most important new tools available from BSA National is My.Scouting.org.
Through My.Scouting.org, every registered member has the ability to:
Update his or her own profile so you can keep up to date with all of Scouting's announcements and activities

View completed training information and print training certificates

Print membership cards
But that's not all. If you are a registered volunteer, My.Scouting.org is an incredibly useful and powerful tool.
Key 3 and their designees can view and export certain information from their membership roster. They can manage trainings for their Districts, assign Commissioners to Units, plan Roundtable, and much more.

No matter what position you hold, from registered member to Council leadership, My.Scouting.org has something for you.

Visit My.Scouting.org today, or click here for an overview of many of the tools you can find through the site.
Consider a permanent gift to the Boy Scouts!
For more information on how to make an endowment or capital gift, go to www.bsagiftplan.org .