---
It is my sad duty to report the loss of several members of our Northwest Georgia Council Scouting family.
Alethea George Shaheen of Dalton, the mother of our Council President Jim Shaheen, passed away the evening of December 1st. Funeral services will be Monday, December 5th at 12 noon at Christ Church Presbyterian in Dalton. More details in the following link HERE.
Ronald R. Brasher of Trussville, the father of our Council Scout Executive Jeffery Brasher, passed away the morning of December 2nd. Funeral services will be Tuesday, December 6th at 10am at the Cathedral of St. Paul in Birmingham. More details in the following link HERE.
Gail Elaine Lanier of Rome passed away December 1st. Gail had a long history of Scouting in the Northwest Georgia Council and had received the Silver Beaver Award. Funeral services will be Monday, December 5th at 12 noon at Henderson & Sons Funeral Home, South Chapel. More details in the following link HERE.
Our thoughts and prayers are with the families of our friends in this time of sorrow.
---
Scouts helping scouts this holiday season through the Ethan Giving Tree Project. Click HERE to learn more!
---
A Really Great Weekend at Camp Sidney Dew!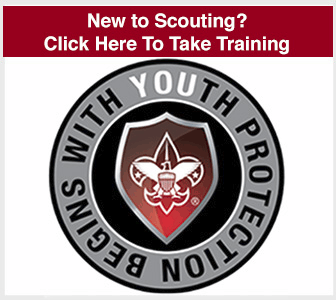 Welcome to all the New Leaders during our latest Recruitment Drive!! Remember if you were already a registered leader and changed positions there may be additional online training needed.
Current Youth Protection Training is mandatory for all registered adult leaders in the BSA.Youth Protection Training is one of the most important cornerstones of our mission to provide a safe, quality Scouting program to our youth! Make sure that you stay up-to-date in this crucial area!!
MY.SCOUTING.ORG - A GREAT RESOURCE FROM BSA!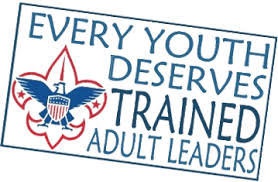 One of the most important new tools available from BSA National is My.Scouting.org.
Through My.Scouting.org, every registered member has the ability to:
Update his or her own profile so you can keep up to date with all of Scouting's announcements and activities

View completed training information and print training certificates

Print membership cards
No matter what position you hold, from registered member to Council leadership, My.Scouting.org has something for you.
Visit My.Scouting.org today, or click here for an overview of many of the tools you can find through the site.
Consider a permanent gift to the Boy Scouts!
For more information on how to make an endowment or capital gift, go to www.bsagiftplan.org .


Check Out Camp Sidney Dew for
Your Troop's 2017 Summer Camp