Scouting's Journey to Excellence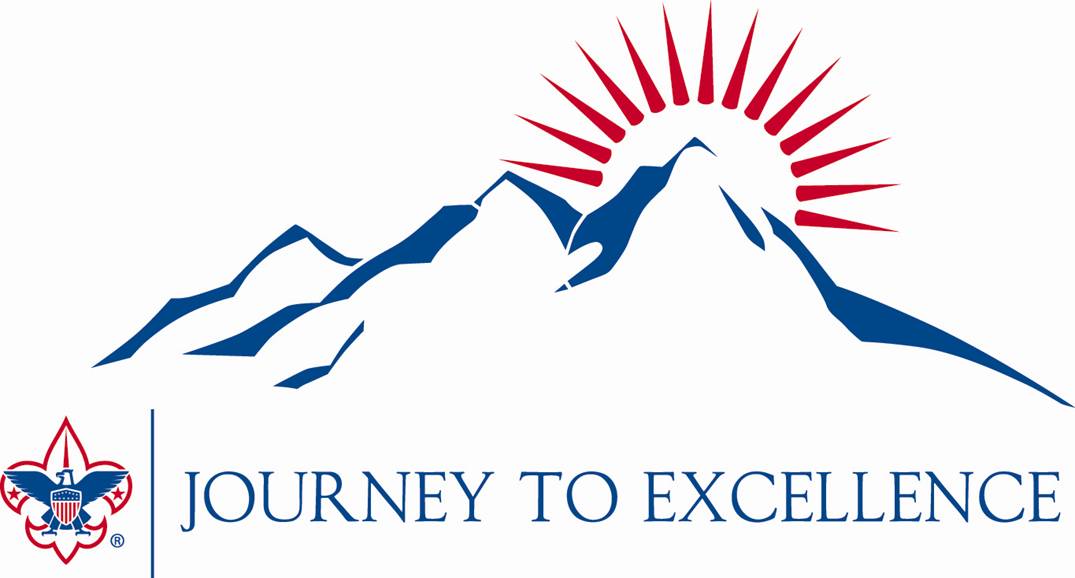 "Scouting's Journey to Excellence" is the BSA's council performance recognition program designed to encourage and reward success and measure the performance of our units, districts, and councils. It replaced the Centennial Quality Awards Program as a means of encouraging excellence in providing a quality program at all levels of the BSA.
Under the Journey to Excellence program, Councils, Districts and Units have a set of criteria and measurements that can be used as a great tool to improve overall quality of our Scouting program through setting and achieving specific goals, such as improving retention of Scouts, leader training, rank advancements, participation in outdoor programs and service projects, etc. Your District Committee team, District Commissioner staff and District Executive are working together to make sure that each unit is contacted and oriented to this program, which is designed to help you and your unit team deliver the best Scouting program possible for your boys and make your job easier in the process.
Information about the program, including Unit JTE worksheets, can be found by following this link: http://www.scouting.org/scoutsource/Awards/JourneyToExcellence.aspx
Below you will find direct links to log your Service hours, report forms and spreadsheets to keep track of them.
Links:
Website
Service Hours Website Login