---
MY.SCOUTING.ORG - A GREAT RESOURCE FROM BSA!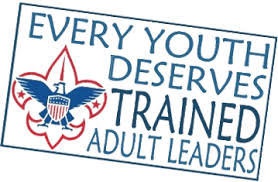 One of the most important new tools available from BSA National is My.Scouting.org.
Through My.Scouting.org, every registered member has the ability to:
Update his or her own profile so you can keep up to date with all of Scouting's announcements and activities

View completed training information and print training certificates

Print membership cards
No matter what position you hold, from registered member to Council leadership, My.Scouting.org has something for you.
Visit My.Scouting.org today, or click here for an overview of many of the tools you can find through the site.
Consider a permanent gift to the Boy Scouts!
For more information on how to make an endowment or capital gift, go to www.bsagiftplan.org .

---

Upcoming Events

News

Directions:

Council

|

Sidney Dew

|

Camp Westin