PLEASE NOTE: YOU MUST SIGN UP AS A UNIT, NOT AS AN INDIVIDUAL!!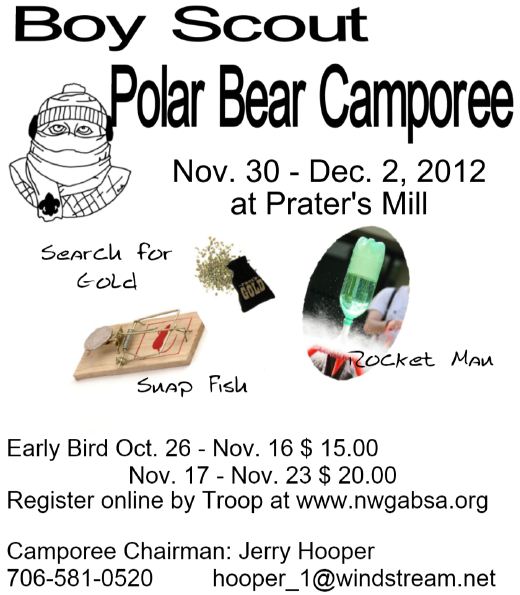 Download Leader's Guide HERE
Download BSA Health Form HERE
ATTENTION: To ensure that you register properly, please press "Continue" on all pages, including payment page. If you don't wish to pay online, click the "Pay Offline" option and bring/mail payment to the Rome or Dalton office within 5 working days of registering (no convenience fee will be charged.) You'll know you've completed online registration when you are asked to print a receipt and you receive a confirmation email. Additional information will be sent to you once your registration is confirmed.