The Northwest Georgia Council is pleased to introduce its new Scout Executive, Mr. Jeff Brasher. Jeff currently serves as Director of Support Services in the Greater Alabama Council. He will assume his duties as NWGA Scout Executive in mid-March, replacing our previous Scout Executive Lamar Perry, who was recently promoted to SR Area 5 Director. Please join us in welcoming Jeff and his wife Auburn to the NWGA family!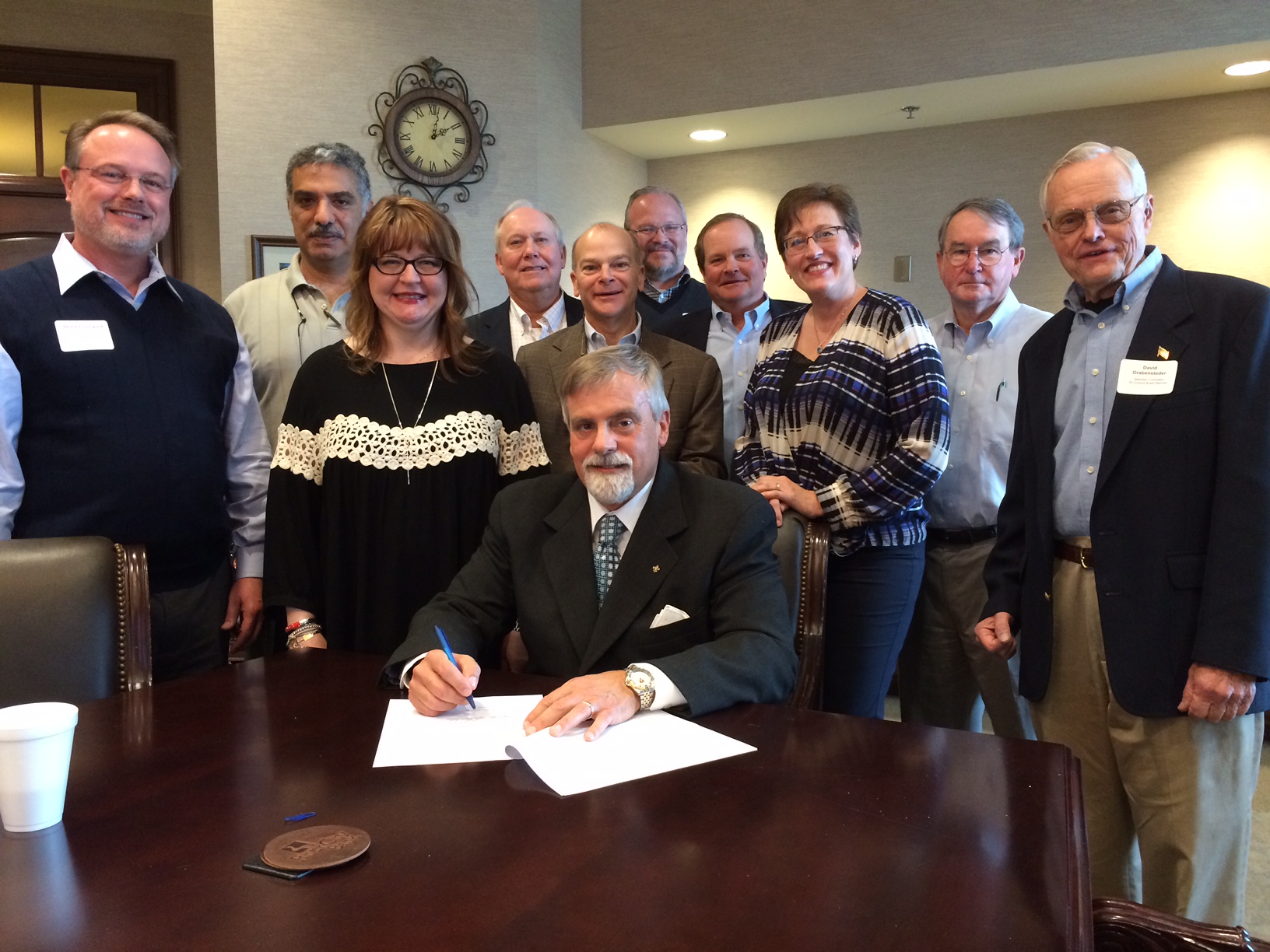 NOTICE ABOUT MERIT BADGE COLLEGES:
Conasauga: Weekend 1 Jan 30 and weekend 2 Feb 27
Sequoyah: Weekend 2 Feb 27.
NOTICE (12/28/15):Due to recent flooding, Everett Springs Road has washed out just above Camp Sidney Dew on the Rosedale side. It will take several weeks to repair and re-open. Camp is still accessible from the Villanow/Sugar Valley side, but anyone wishing to go to CSD should call the Ranger office beforehand, for the most current status report. UPDATE 1/22/16: A temporary bridge has been installed (car traffic only), so CSD is accessible via Everett Springs Road again.

COURTESY REMINDER: Any registered leaders who are not currently showing in the system as "Youth Protection Trained" by Dec. 31, 2015 will NOT be re-registered for 2016 until they provide proof of completion! A letter was mailed to each Institutional Head, Charter Representative, Committee Chair and Unit Leader this week, along with a "YPT Aging Report" for their unit, showing each leader's YPT status. If you've completed the training within the last two years but are not showing as currently trained, the most common reasons are: 1. Your Member ID number has not been put in your My.Scouting.org profile (only YOU can do this!), or 2. You took a live training and we haven't received a copy of the Training Report from whomever conducted it. To solve the first, go to your profile and enter your Member ID and/or send us a copy of your completion certificate (if you took the training online, you can print it). To solve the second, contact your trainer that conducted your live training to ensure that they've let us know who completed it when you did. Of course, you can also take 25-30 minutes to go online, enter your Member ID and/or take YPT again! THANKS!!!!!
NWGA welcomes Lea Fantom as new Sequoyah District Executive
The Northwest Georgia Council, Boy Scouts of America is proud to welcome Lea Bennett Fantom as the new District Executive for the Sequoyah District. Lea officially began her new duties on Oct. 1 and will be providing leadership and service to Scouting youths, families and adult leaders in Gordon and Bartow counties.
Lea has spent the past five years as a volunteer for both the Boy Scouts of America and Girl Scouts of the United States. In doing so, she has discovered an enthusiasm for building youth and developing volunteer programs that she is now transferring into her new position as District Executive for the Boy Scouts of America. With the Girl Scouts she has served as a troop leader for 5 years and Service Unit Director for Gordon County for 3 years, where she has overseen the progress of 20 troops with over 45 leaders and 300 girls. When her eldest son joined Cub Scouts, Lea became his den leader and eventually the Chartered Organization Representative for the local Cub Scout Pack and Boy Scout Troop. She has been delighted and pleased to participate in the growth of both programs and looks forward to engaging with the Boy Scouts on a professional level.
In addition to working with the Scouting programs, Lea has volunteered with the Bartow County CASA program and is a member of the Salacoa Valley Kiwanis Club. Originally from Louisville, Kentucky, Lea has been a resident of Georgia for the past 27 years. She has a Bachelor of Arts from Berry College in Theatre. She and her husband, Michael, have been together for 17 years and they have 3 children. She has many hobbies, including hiking, home improvement, and making music.
For more information on Scouting in the Sequoyah District, contact Lea at her new email, lea.fantom@scouting.org or by cell at 770-546-4939.
___________________________________________________________________________________
SPECIAL NOTE FOR VENTURERS: Per BSA Policy, any new Venturers who are 18 years of age or older are required to complete an Adult application instead of a Youth application and submit to a background check. They will still be considered Venturers until their 21st birthday, but must complete the adult application and take adult leader Youth Protection Training. For more information regarding this change, click on the link below:
http://www.scouting.org/filestore/venturing/pdf/VenturingFAQs.pdf
?
MY.SCOUTING.ORG A GREAT NEW RESOURCE FROM BSA!
One of the most important new tools available from BSA National is My.Scouting.org.

Through My.Scouting.org, every registered member has the ability to:
Update his or her own profile so you can keep up to date with all of Scouting's announcements and activities

View completed training information and print training certificates

Print membership cards
But that's not all. If you are a registered volunteer, My.Scouting.org is an incredibly useful and powerful tool.

Key 3 and their designees can view and export certain information from their membership roster. They can manage trainings for their Districts, assign Commissioners to Units, plan Roundtable, and much more.

No matter what position you hold, from registered member to Council leadership, My.Scouting.org has something for you.

Visit My.Scouting.org today, or click here for an overview of many of the tools you can find through the site.
?
Consider a permanent gift to the Boy Scouts!
For more information on how to make an endowment or capital gift, go to www.bsagiftplan.org .
?