NWGA Scouting friends and family,
It is my extremely sad duty to report that we've lost one of our own much too young. Stephen Sanders passed away on Wednesday, Oct. 19.
Stephen and his wife, Penny were heavily involved in Scouting in the Calhoun area, and Penny is our former Dalton Scout Shop manager. Their son, Elliot, is a former Waguli Lodge chief and Eagle Scout.
Services will be held this Saturday, Oct. 29 at 1pm in the chapel of Thomas Funeral Home in Calhoun. The family will receive friends on Friday, Oct. 28 from 5pm to 7pm at the funeral home.
I've attached the link to the funeral home's site below:
http://www.thomasfuneralhomecalhoun.com/obituaries/Stephen-Sanders-3/
Please keep Penny, Elliot, Heather and the family in your prayers during this most difficult time, and please forward this to all on your email lists who would want to know.
I'll miss you, Brother Bear!
Rob
---
Scouts helping scouts this holiday season through the Ethan Giving Tree Project. Click HERE to learn more!
---
A Really Great Weekend at Camp Sidney Dew!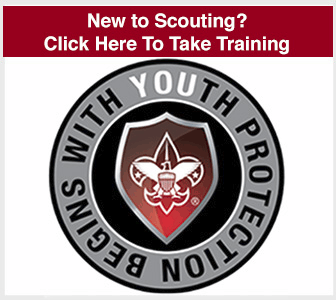 Welcome to all the New Leaders during our latest Recruitment Drive!! Remember if you were already a registered leader and changed positions there may be additional online training needed.
Current Youth Protection Training is mandatory for all registered adult leaders in the BSA.Youth Protection Training is one of the most important cornerstones of our mission to provide a safe, quality Scouting program to our youth! Make sure that you stay up-to-date in this crucial area!!
MY.SCOUTING.ORG - A GREAT RESOURCE FROM BSA!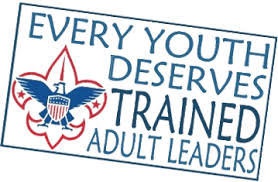 One of the most important new tools available from BSA National is My.Scouting.org.
Through My.Scouting.org, every registered member has the ability to:
Update his or her own profile so you can keep up to date with all of Scouting's announcements and activities

View completed training information and print training certificates

Print membership cards
No matter what position you hold, from registered member to Council leadership, My.Scouting.org has something for you.
Visit My.Scouting.org today, or click here for an overview of many of the tools you can find through the site.
Consider a permanent gift to the Boy Scouts!
For more information on how to make an endowment or capital gift, go to www.bsagiftplan.org .


Check Out Camp Sidney Dew for
Your Troop's 2017 Summer Camp