District Chairman: Donna Williams
District Commissioner: Jon LaVie
District Executive: Lea Fantom
District phone:770-546-4939
District email: lea.fantom@scouting.org
Follow this link to check out our Sequoyah Facebook page.
---
---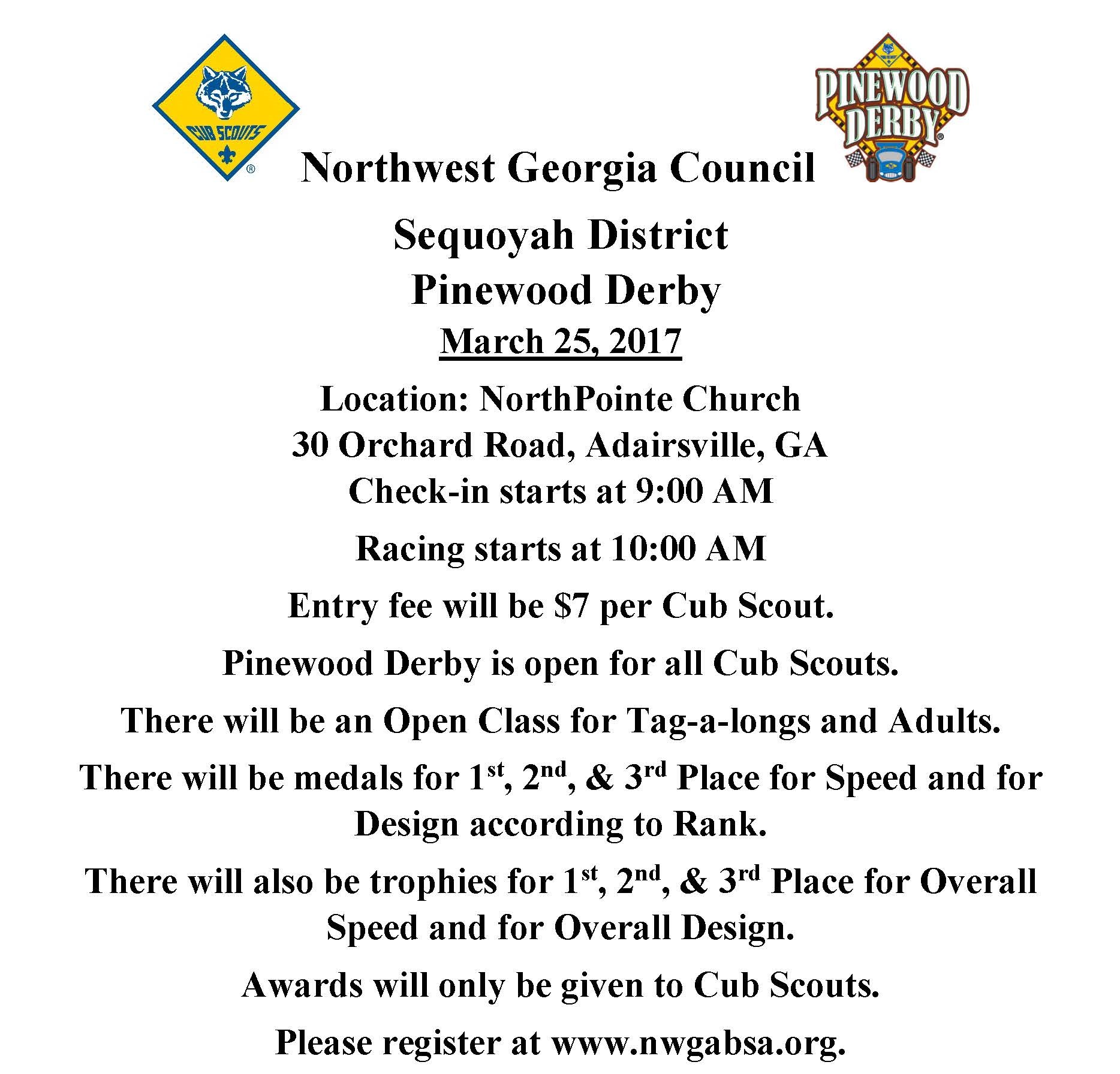 To Register for this amazing event Click Here
---
---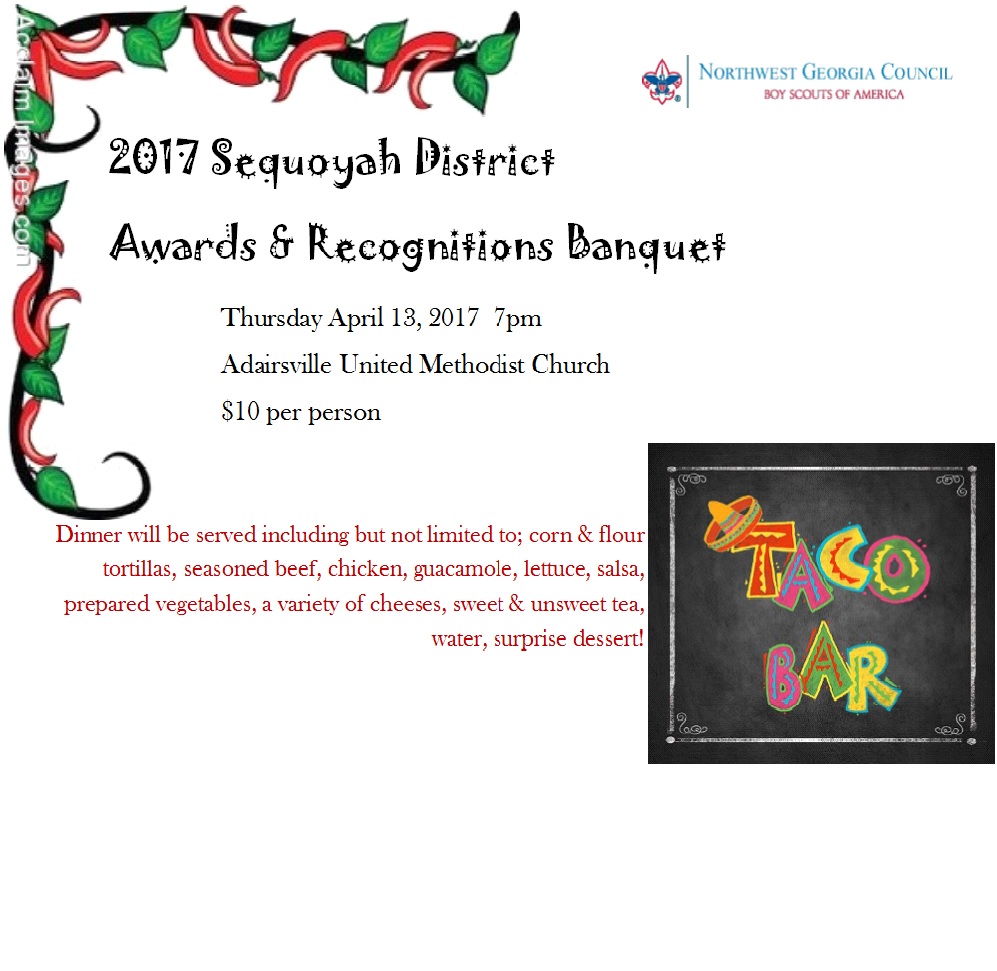 To Register for this Fun Leaders Night Click Here
---
---
ATTENTION ALL LEADERS!
You MUST have your Position Specific Training before December! You are supposed to have this training within 30 days of registration. No one who does not have their Position Specific Training will be allowed to recharter in December.
If you have questions, please contact Amy Quarles, Sequoyah District Training Chair, 770-547-6511.
---
---