District Chairman: Donna Williams
District Commissioner: Jon LaVie
District Executive: Lea Fantom
District phone:770-546-4939
District email: lea.fantom@scouting.org
Follow this link to check out our Sequoyah Facebook page.
---
Just a couple of pictures from our District Banquet! If you couldn't join us this year, be sure to get it on your calendar for next year!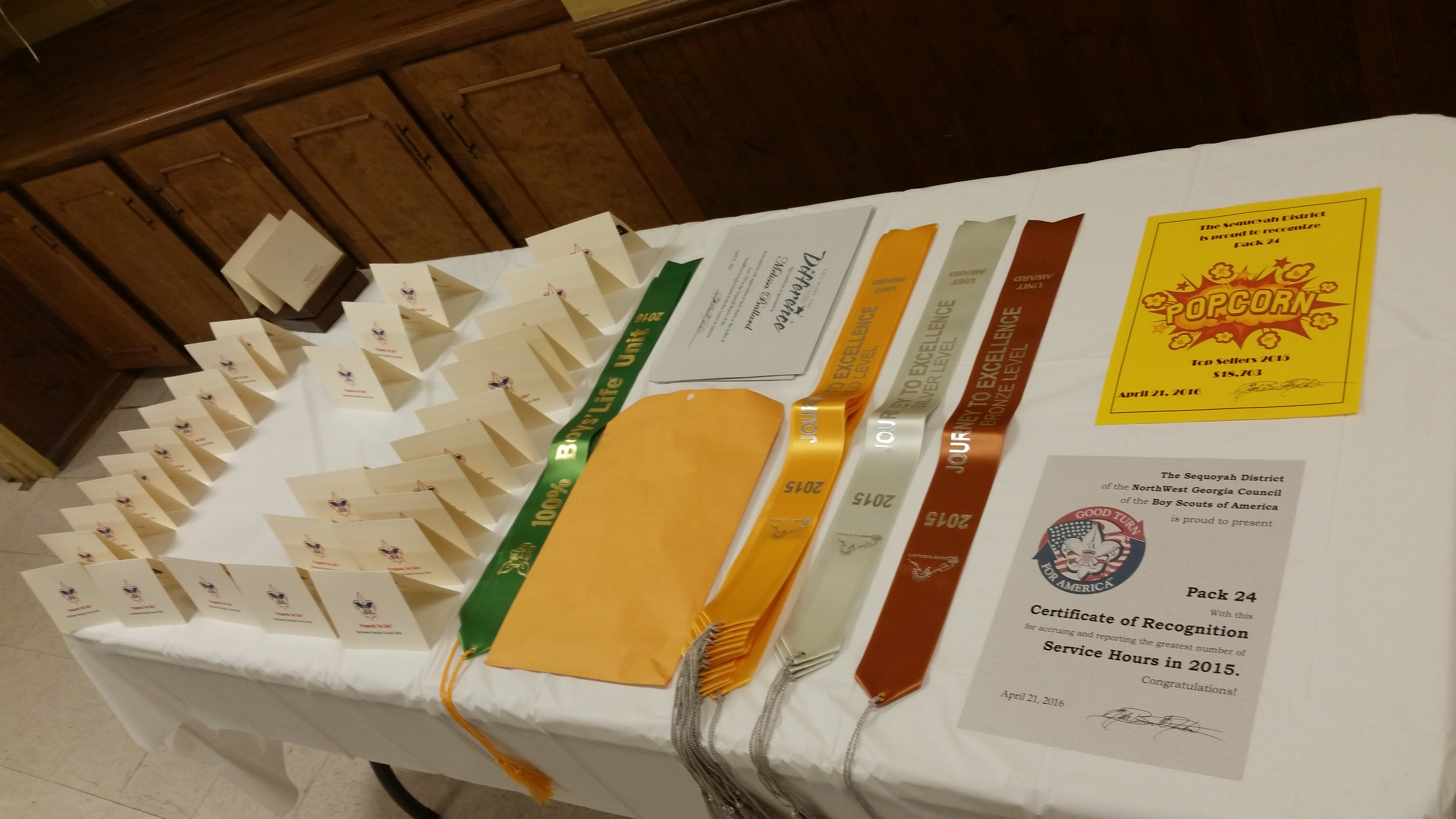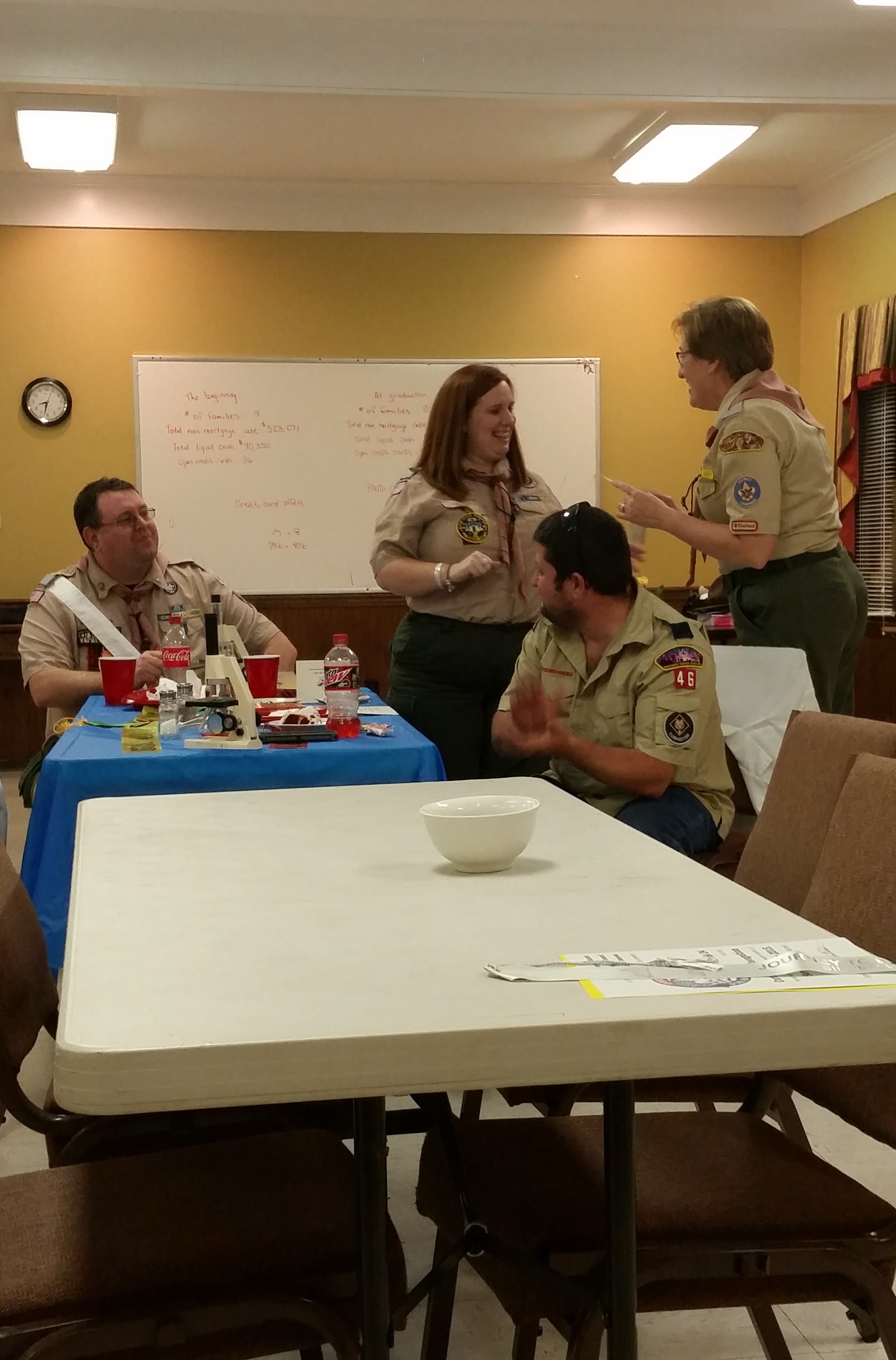 ---
Sequoyah Packs have been rocking the Blue & Gold celebrations this year!
Here's just a little of what I've seen: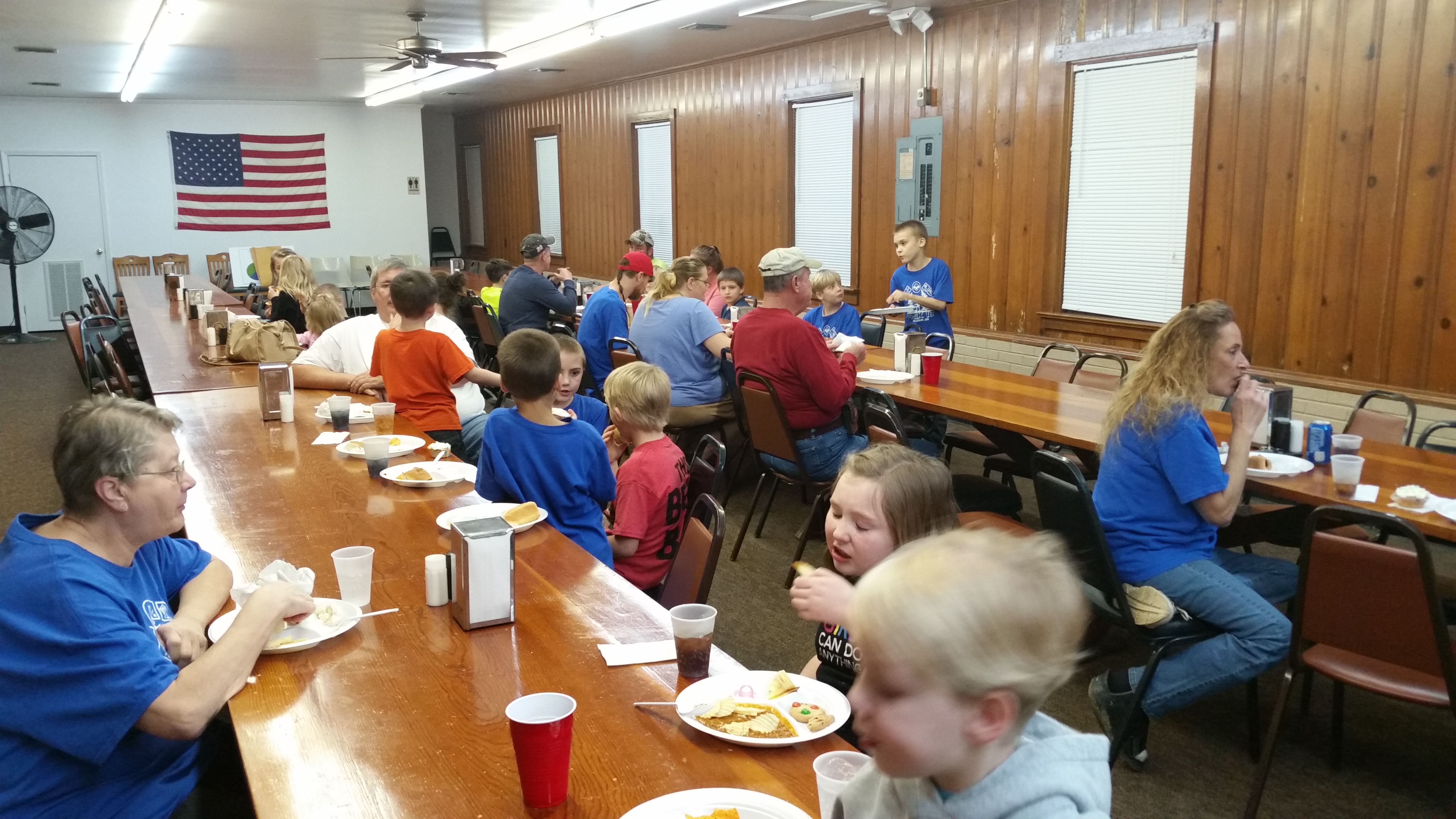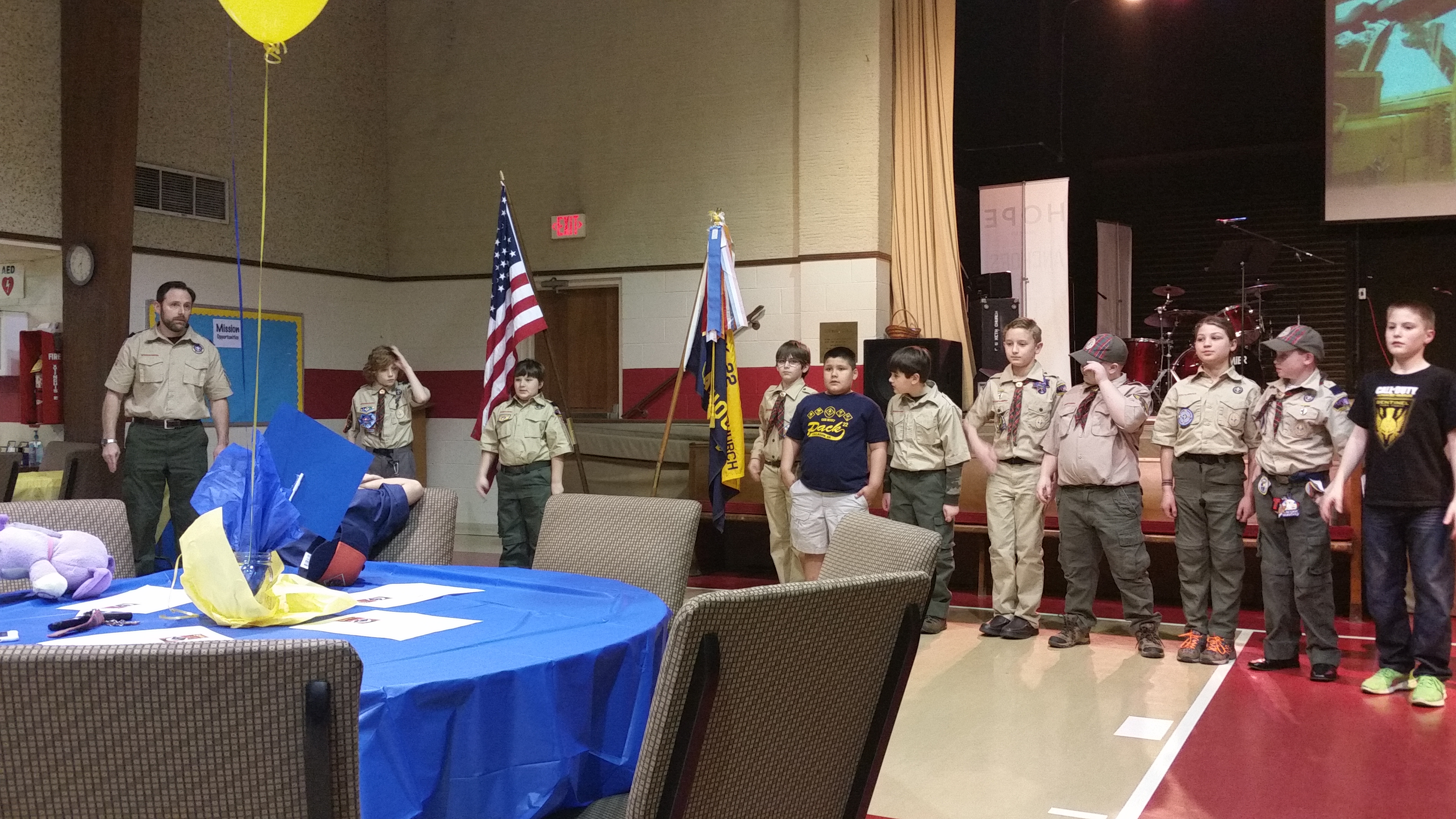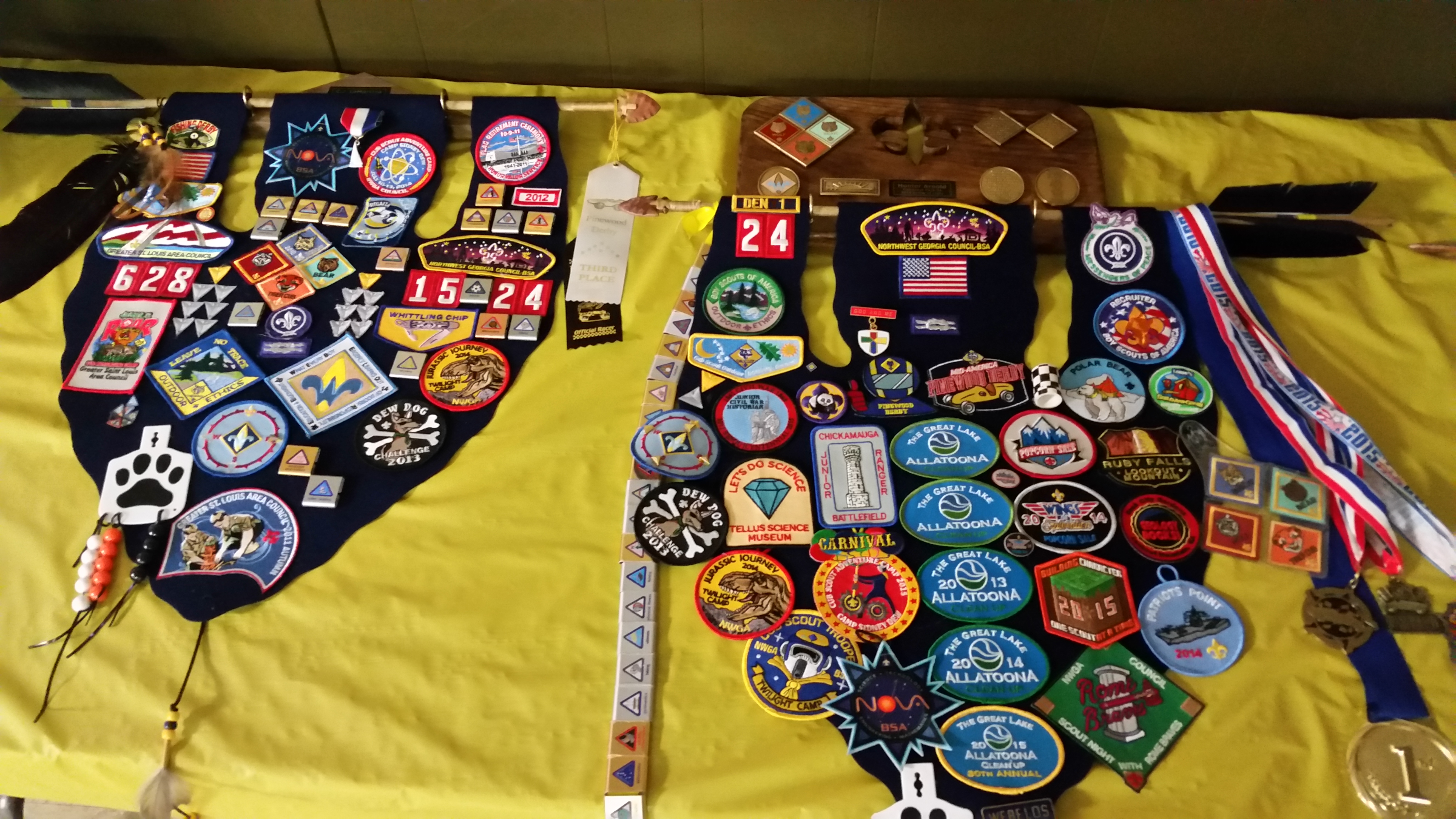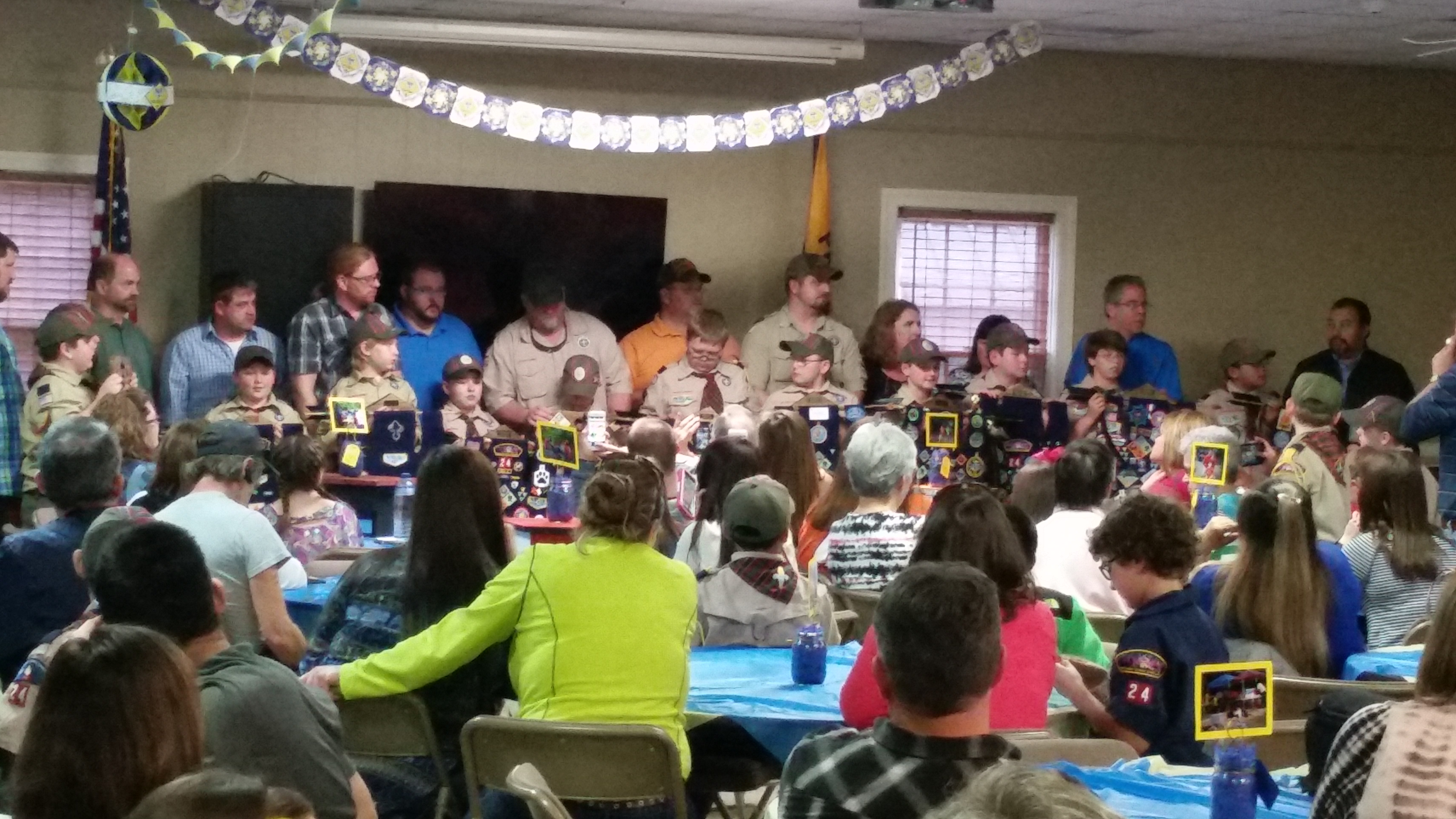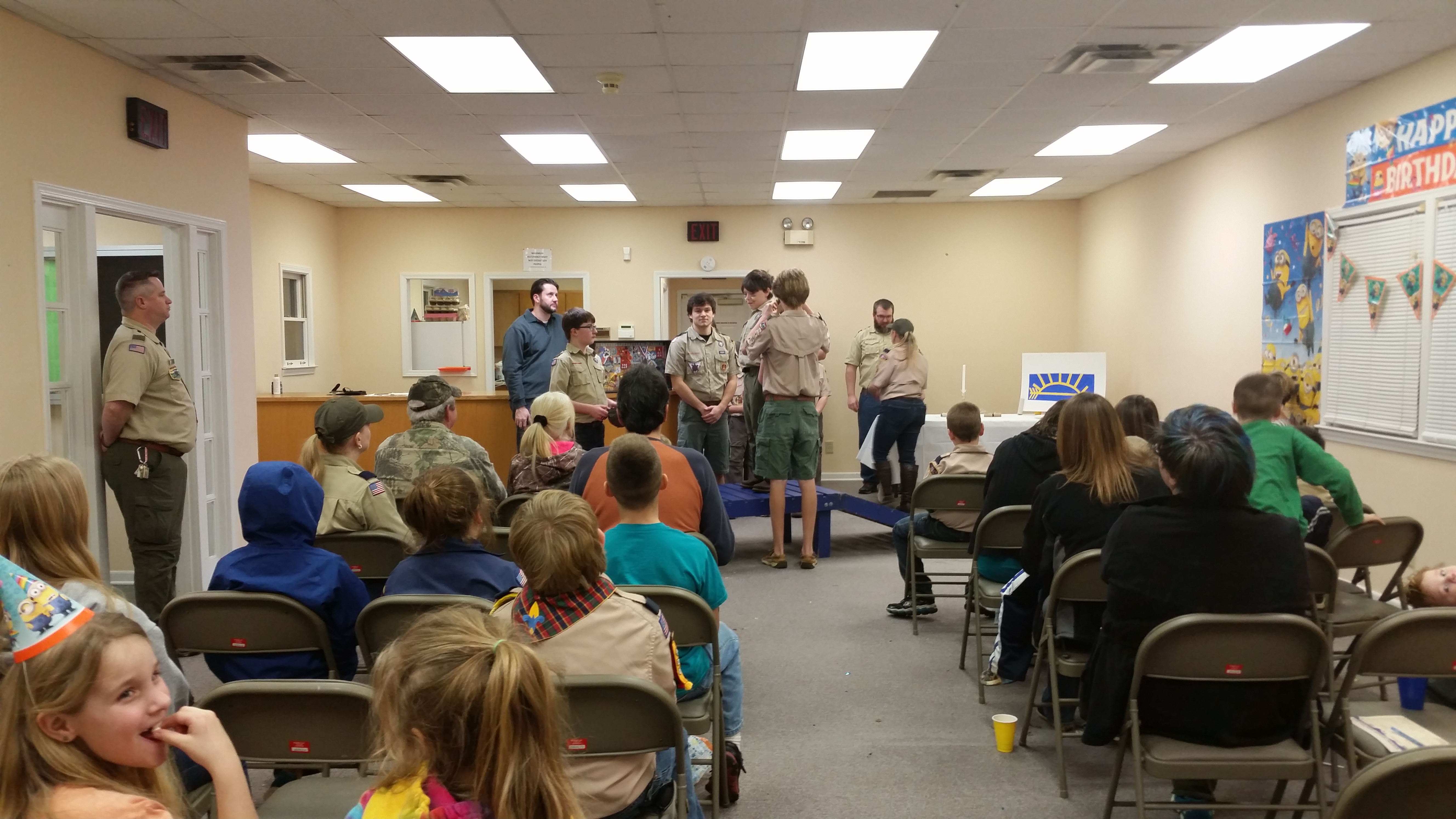 ---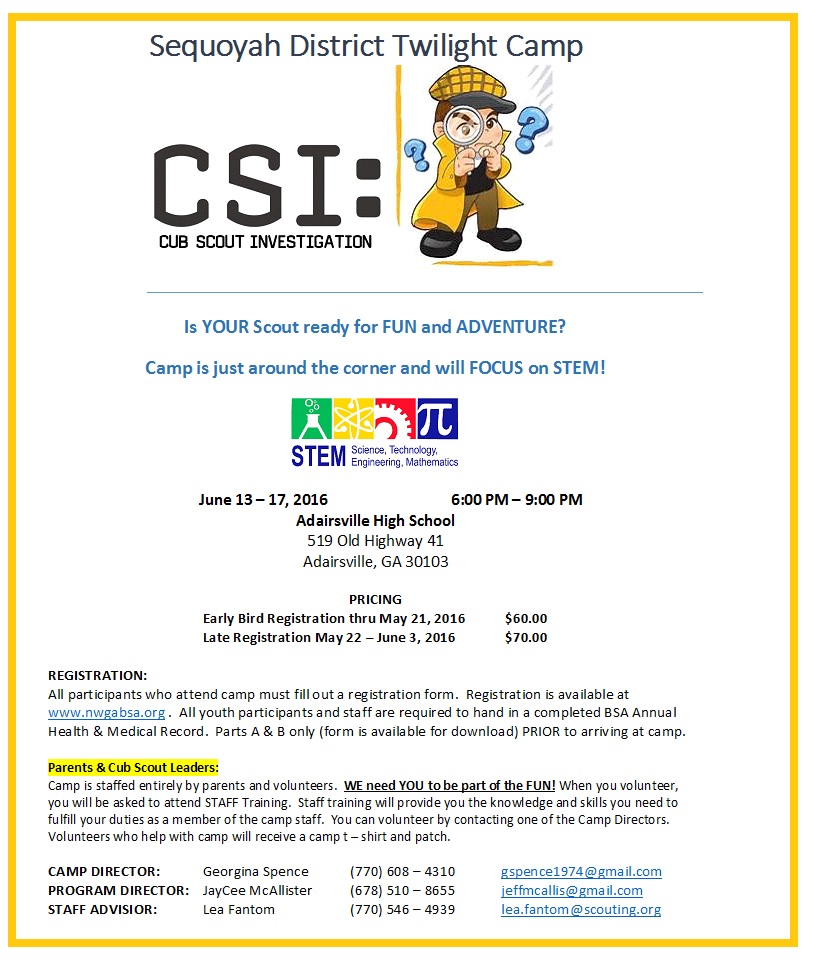 REGISTER HERE FOR TWILIGHT CAMP!
---
To all Sequoyah Leaders,
You might have recently received a letter stating what trainings you were missing for your position within your unit. Please look over this carefully and if there are any mistakes, please contact me immediately with the training you've had and dates you took the training. I will fill out a training sheet and turn it into council in order to clear up any mistakes. If you are in fact missing training that is required for your position, you will need to take one of the upcoming trainings that are being offered Aug through Nov. Youth Protection you can take immediately online. All leader training required for your position must be taken before your unit re-charters for 2014 or you will be removed from the charter.
Thanks for helping us in becoming 100% trained!
Amy Quarles
Sequoyah Training Chairman
Northwest Georgia Council
Boy Scouts of America
Phone: 770-547-6511, 706-602-8810
http://www.nwgabsa.org/district-home/36302
https://www.facebook.com/grandsequoyah