Council Training Events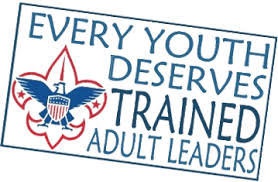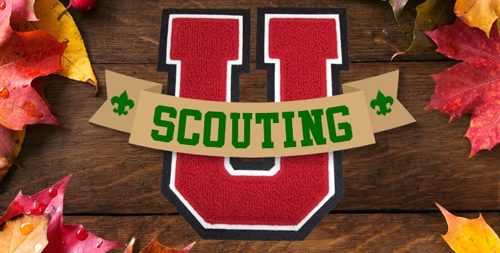 University of Scouting is a training event. Required Scout Leader classes will be offered in addition to some exciting new classes such as: Scout Book...use it or not? Big games for big groups in big places; how to utilize more of your unit's parents.......to name a few.
Outdoor Leader Training Weekend Nov. 11 - 13, 2016



Webelos to Scout Transition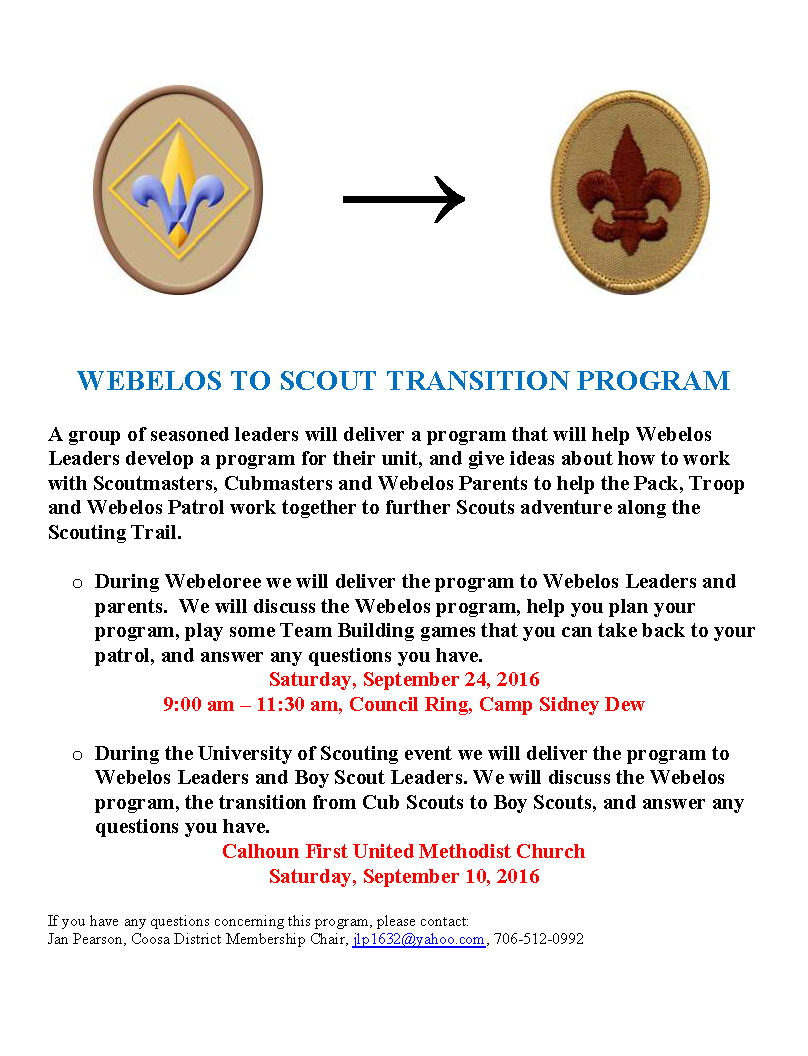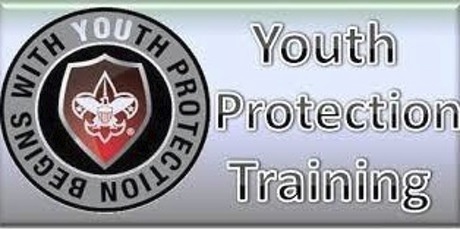 REMINDER: Proof of completion of BSA Youth Protection Training within the past two years is REQUIRED for ALL registered adult leaders in order to renew their registration for 2017.
Those who have not completed/renewed their Youth Protection Training may do so online by going to My.Scouting.org