Sequoyah Blog
This is what we do and why we are here!
September 6, 2019
Sequoyah District has had an amazing recruitment of over 400 boys and girls, and we are looking foward to a great year. Reaching out to our youth and providing this amazng program, to enrich their lives, is why we are here. Registration is always open, and new members are always welcome.
August 31, 2019
Earlier this month, Troop 85 in Fairmount, took a trip to the lake. It looks like they had a good time working on their watercraft skills!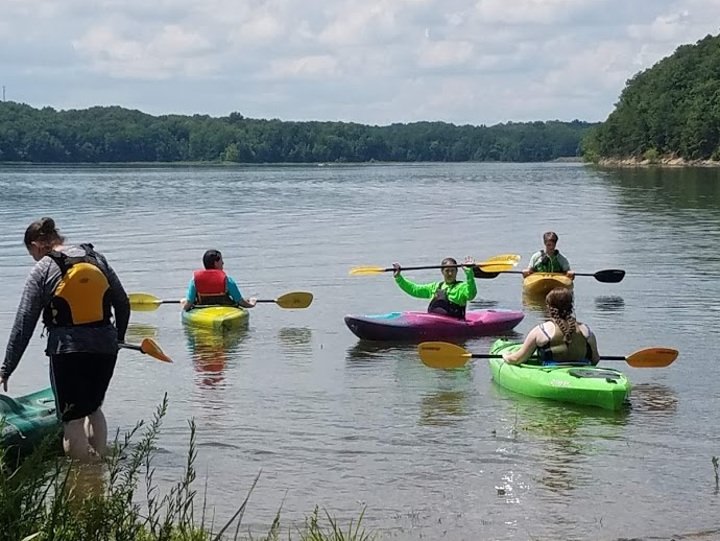 July 31, 2019
While the Summer means a break from school, Scouting continues to enrich the youth. Campouts and other activities provide a means of entertainment and learning for our youth. Pack 22, in Calhoun, recently camped at a drive-in theatre, and went bowling!
June 10, 2019
Last week was our Cub Twilight Camp (Day Camp) for youth grades K-5. The theme was "A Journey through Time" and our youth had a great time learning and having fun. Thanks for another great Twilight Camp.
May 27, 2019
Units are preparing for the Summer which means summer camps and day camps. Most Packs and Troops in out area have activities throughout the summer. If you are looking for information on local units, visit BeAScout.org for more information on units that serve your area.
May 20, 2019
Service
We would like to take this opportunity to recogize the sacrifice of our brave service men and women who have fallen in combat defending our Country. As we reflect on the sacrifices people gave while honoring their duty to country, we take this moment to ponder on our own personal duties.
May 13, 2019
Activities
This is the last week for Public registration for Twilight Camp for Bartow and Gordon County. The Non-Scout deadline for registration is May 20th.
May 6, 2019
Mothers Day
Happy Mother's Day. The Mom's of our Scouts are some really dedicated and involved parents. While we take this coming Sunday to recognize Mothers and the hard job they have, we always appreciate the effort our Moms put forth in helping our youth grow and learn to be great people.
Congratulations Eagle Scouts from January, February, March, April:
March 21st, 2019 Eagle Board
Jackson Giles, Troop 127 – Eagle Board of Review (Did on April 9th, 2019)
Patrick Gilreath, Troop 22 – Eagle Board of Review
April 18th, 2019 Eagle Board
Jamie Cline, Troop 24 – Eagle Board of Review
Brian Quarles, Troop 46 – Eagle Board of Review
Mason Ballard, Troop 58 – Eagle Board of Review
First Sequoyah Scouts BSA All-Girl Outing:
March 16, 2019 Troop Scouts and Webelos from all over Sequoyah participated in a Lock in at Escalade Climbing Gym in Kennesaw. Scouts were able to work toward their Climbing Merit Badge as well as enjoy socializing and playing games into the wee hours.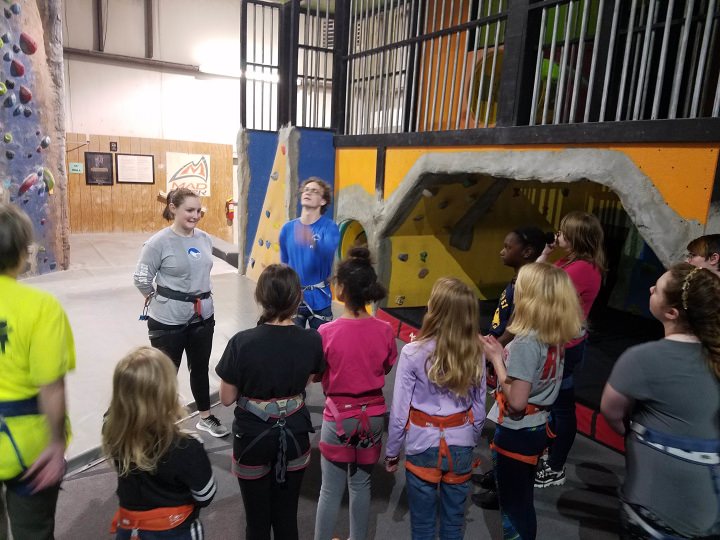 New all-girl Units added in Sequoyah in 2018:
February Troop 85 Fairmount, Scout Hut Lea Fantom 770-546-4939 scoutsbsatroop85@gmail.com
March Troop 24 Cartersville, Dellinger Park Carla Mahan 678-521-6108 carlamahan25@gmail.com
April Troop 49 Adairsville, Northpointe Church Lisha Mize 770-366-3967 lishacraft@comcast.net
Also in the works:
Troop 51 Cartersville, Trinity UMC Donna Williams
Troop 11/22 Calhoun, First Presbyterian or First UMC Carl England
*any girl aged 10 ½ or older interested in joining should contact the Troop of their choice
April 29, 2019
Activities
Tiger Day is a great fun day to learn about Scouting for Incoming 1st Graders (Cub Scout 'Tigers'). We are hosting a fun day aimed at recruitment at Manning Mill Park in Adairsville. The even is open to the Public and we would love to see a lot of people there!
April 22, 2019
Hoping everyone had a Safe and Happy Easter. "Duty to God" is a principal Scouting teaches at every level of our organization.
https://filestore.scouting.org/filestore/pdf/512-879_WB.pdf
April 15, 2019
On Easter week of 1949, The British Scouting organization held its first "Bob-a-Job" week. "Bob" was another word for Shilling, and scouts would perform jobs for people for one shilling during this week to support Scouting and instill the idea of community service in the youth. We continue this devotion to service in our communities today.
April 8, 2019
With April 15th just around the corner, many people are evaluating their charitable giving. Consider the impact your tax deductible donation could make in the lives of the thousands of youth in our area. Whether you are representing a business or interested in a personal contribution to Northwest Georgia Scouting, we would love to talk to you about donating today!
April 1, 2019
Happy April Fools! One thing we can assure you of is that Scouting is no joke! We have a 108 year history of providing a solid program which teachs youth to make ethical and moral choices by instilling the values of the Scout Oath and Scout law.
https://www.scouting.org/legal/mission/
March 25, 2019
Volunteering
Do you have fond memories of Scouting as a youth? Have you worked with your child to get them all the way passed Eagle? If you have come to the "natural end" of most parent's Scouting journey but would still like to be involved in the program at some level, we are always looking for talented volunteers to help improve our organization. Please message us to be contacted about volunteer opportunities in our District organization today!
March 18, 2019
Activities
Scouting is "Fun with a Purpose". As the weather gets warmer, many Units are planning hiking trips. Here are some Backpacking tips from Scouting Magazine on choosing the right gear for your trip.
https://scoutingmagazine.org/2018/08/pack-light-pack-right-on-your-next-backpacking-trip/
March 11, 2019
Become a Scout
BeAScout.org has information in local Scouting units in your area and how to join. We believe that The Boy Scouts of America provides the best youth development organization in the World for both boys and girls K-12.
March 4, 2019
Activities
March is Pinewood Derby Month in the Sequoyah District of Northwest Georgia. It may seem like an old fashioned concept, but Pinewood Derby races teach safe tool use, good sportsmanship, and patience in a way few other activities can.
February 28, 2019
Robert Baden Powell, the founder of the Scouting movement, was born on Feb 22, 1857. Today there are over 30 Million Scouts worldwide in 161 countries.