Cub Adventure Camp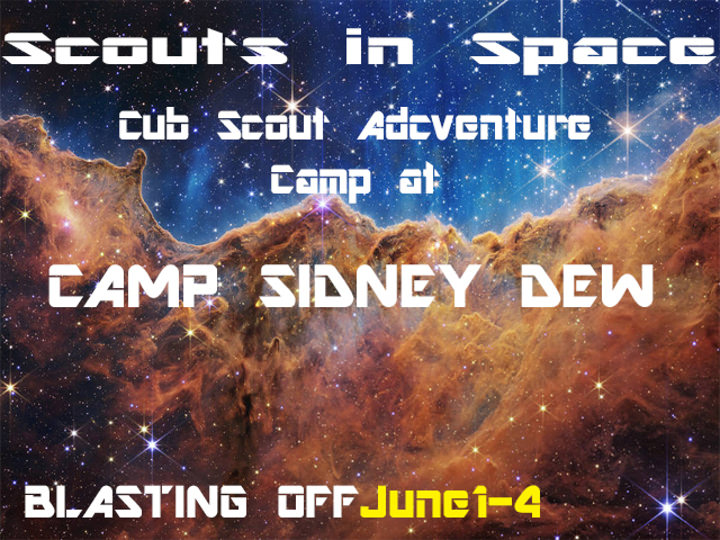 June 1-4 2023 Leaders Guide COMING SOON!!
---
Early Bird Scout - $ 110 Ends March 31
Regular Scout - $ 135
Adult - $ 85
What does my fee cover? - ENJOY 4 days and 3 nights camping in our Lean-To campsites, program materials, meal service in the dining hall, a collectors patch and event t-shirt and extra fun!
---
---
What is the age range for Cub Adventure Camp?

Minimum grade for registration is entering kindergarten. Cub Scout Resident camp focuses on adventures that are deemed age-appropriate for Cub Scout youth who are currently registered in the program.
This event DOES NOT provide facilities or programs suitable for underaged (under 18) non-member siblings. You will want to make other arrangements before attending camp.
How do I register?
Registration is by Pack/Patrol or by Parent/Scout
---
Lions,Tigers, Wolves, and Bear Scouts must be accompanied by a parent or legal guardian (+21) for the duration of the event.