CSD Council and OA Work Weekend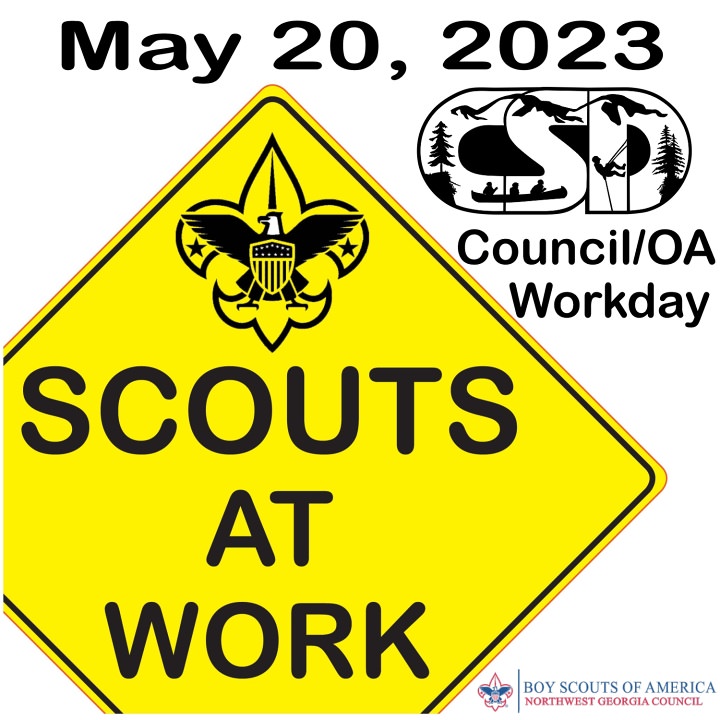 Date:
May 20, 2023
Location:
Camp Sidney Dew
3624 Everett Springs Road
Armuchee, GA 30105
Location Phone: 706-234-2393

Council CSD Work Day May 20, 2023
Gate opens at 8 am - 5pm
It's a day of improvement and fellowship for all involved. Come to Camp Sidney Dew on May 20, 2023 and prepare our camp for the upcoming summer and fall program. Any member in the Northwest Georgia Council is invited and encouraged to help out. Our OA Lodge is supporting all our volunteers with an awesome lunch!
Pick an Area you would like to help in during registration. There will be something for everyone and life is always better at camp for the day!