Scouts BSA Fun Day at CSD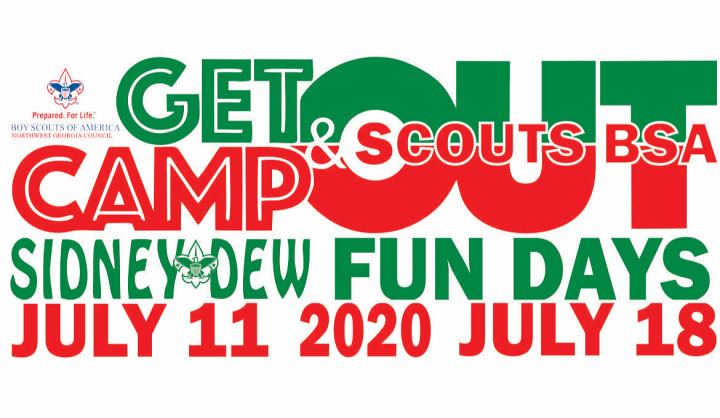 The Northwest Georgia Council is opening Camp Sidney Dew to encourage and support our units to get out and reconnect their youth within all Troops. With all that is currently going on in the world, many units are excited to get scouting in their Troops back on track and enjoy the outdoors. The best place in the world to do this is at our council's premier centerpiece, Camp Sidney Dew. During Scouts, BSA fun Days, Troops will be able to come out for the day and take advantage of several program opportunities throughout camp. If units are interested in camping at CSD, this would be a great time to venture out and enjoy the beautiful campsites. Selected program areas will be available including our pool, Lake Goodyear, an orienteering course, frisbee golf course plus many other exciting opportunities. Of particular interest is our Spike Buck Area, which will run the entire day with a full staff focused on achieving multiple advancement requirements to First Class rank. This program will be a modified syllabus of the famous summer camp Spike Buck program with an emphasis on quality instruction.
In this unprecedented time, safety is the Council's top priority. We will be taking additional steps during Scouts BSA Fun Days to offer a safe environment for all who attend; from medical checks at check-in to having a dedicated cleaning staff to sanitize camp facilities throughout the day. We hope that your Troop will Get Out & Get Scouting this July at Camp Sidney Dew!

When
July 11 or July 18
8:00am-4:00pm
Cost
$10 per youth
Activities
Spike Buck
Pool: Free swim
Lake Goodyear Aquatics: Canoes, kayaks, and paddle boards
Pioneer Tech: Teepee building, rope making, monkey bridge construction, bow and drill fire building
C.O.P.E.: Climbing wall and zipline
Merit Badges
Forestry
Sustainability
Movie Making
Troop Camping
This is a one-day program on Saturday. If troops want to camp over the weekend and participate in program opportunities, they should register for camping by submitting the campsite registration.
Specific campsite availability will be on a first come first serve basis. Personal tents or hammocks per individual are required. Individuals not from the same family/household are not permitted to sleep in a tent together.